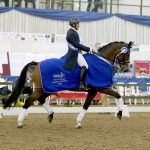 Paul Friday – International Dressage Rider
Having seen and felt a significant difference in my Grand Prix horse using Muscle and Performance in terms of muscle development and performance, I now have all my horses using the product. The results speak for themselves. I can't recommend Muscle and Performance enough.
---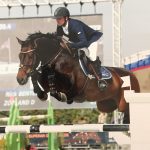 Nick Benterman – International Show Jumper
I have used many products on the market but have never had such outstanding results in my horses muscle development as when using Muscle and Performance. The difference is certainly noticeable within 4-6 weeks. My horses look terrific and feel athletically strong thanks to this product.
---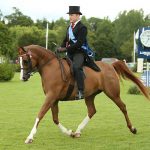 Ben Hester – Top Show Producer
It's hard to believe that such an affordable product has such dramatic results. I have all my horses on Muscle and Performance and the results have been quite outstanding. They all look fit, well muscled and in great condition. I certainly cannot recommend this product enough.
---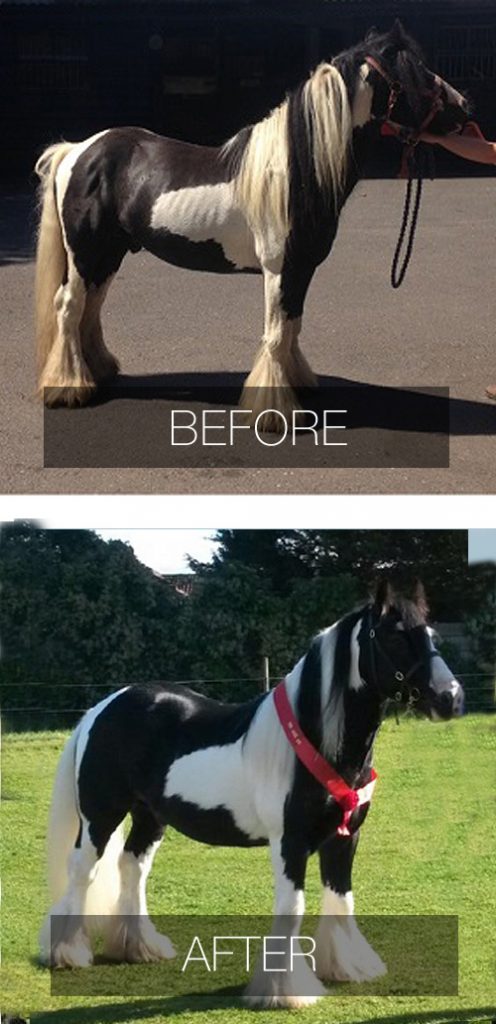 Chloe – With Stanley
When visiting Equifest this year I came across the Roben Equine stand. I had recently brought myself a 13hh traditional cob stallion, he was poor and had a lot of weight and muscle to put on. Muscle and Performance seemed like the perfect horse supplement to allow Stanley to get all the essentials he needed to help him become the cob he is today.
I spoke to some friendly staff who said they would love before and after pictures of Stanley. I have had him for around 6 weeks now and a lot has changed. The first picture is when he arrived at the vets to have his injections, microchip, castration and passport papers filled in. The second picture was taken on the 20th September after feeding the supplement.
Thankyou on behalf of Stanley and myself!
Chloe
---
Claudia and Bubbles – Badminton Grassroots Qualifier 2016
Bubbles suffers from stomach ulcers quite badly, to the extent that she had to have 3 courses of Omeprazole last year to improve things. We have changed Bubbles management significantly for the ulcers but with the return to winter schedule (and restricted or no turnout) she had started to show signs again.
The result with her was instant after using Gastroraft. We have our polite, workmanlike competition mare back! Although she still pulls a face when the saddle is first put on (even if you don't tighten it up straight away), she does not try to bite anymore, nor does she charge or kick. She settles straight down to work and that's it.
I will definitely tell everybody whose horse is suffering with ulcers to give it a try.
** Update on Bubbles – Jan 2016 – Gastroscope for gastric ulcers was clear, using only Gastroraft! **
---
Save
Save
Save
Save